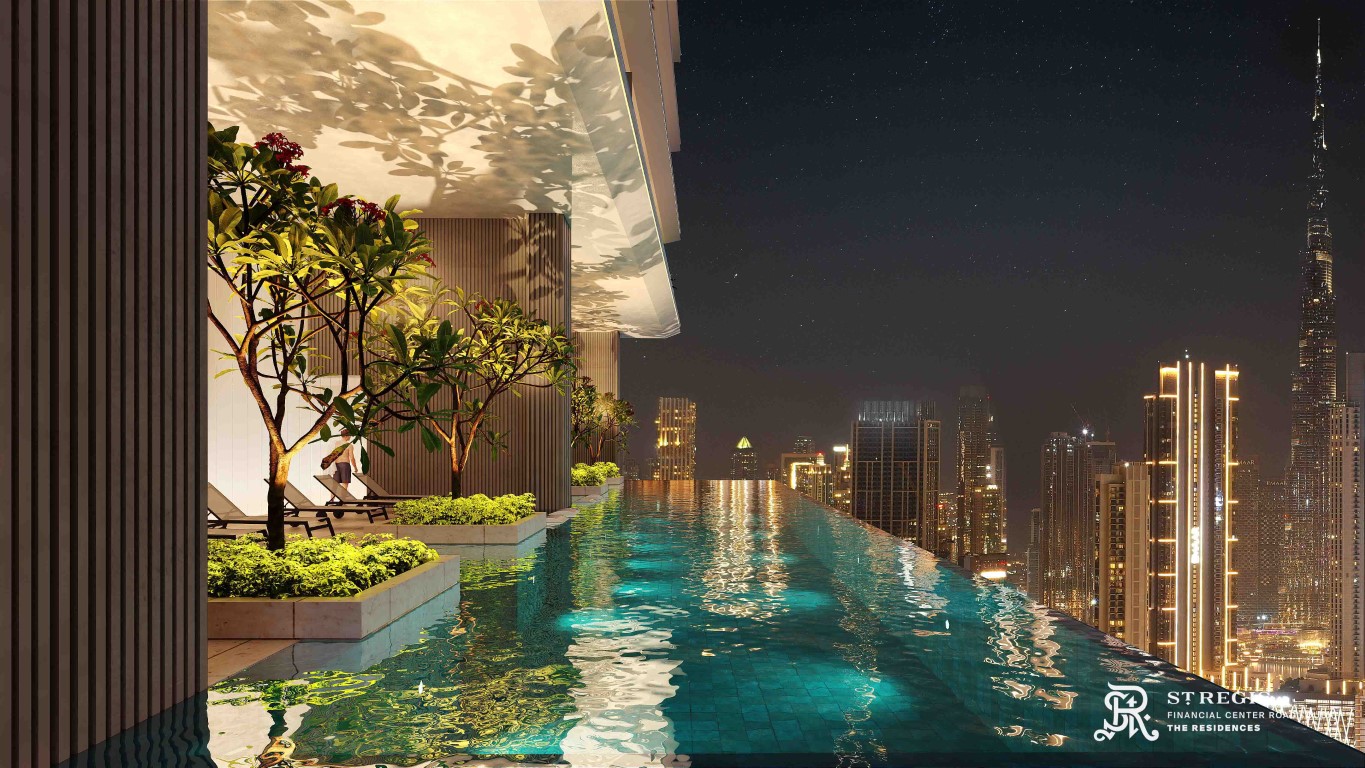 Luxury 1,2 & 4 Bedroom Apartments and 4 & 5 Bedroom Penthouses
Financial Center Road, Dubai
Made to provide the ultimate feeling of comfort and relaxation and make everyday life into art. Every corner of the building has been thoughtfully created to elevate the standard of living to the new heights
From spacious apartments with unparalleled views, to the state of the art, 5 star amenities and services, your new oasis awaits.
0% Commission | Directly From Developer
Elevated, Luxurious Living
These impeccable apartments tell the story of tradition in the details, characterized by a high artistic value. High-quality materials are used to play with levels of abstraction and ensure a long-lasting elevated sense of living.

The owners of the exclusive residences will enjoy the perks of the extraordinary St. Regis lifestyle and amenities available only to them. Here, a home is not only defined by the signature sophisticated style or premium finishing, but private and tranquil oasis that only owners will get to experience. A lifestyle of privacy and comfort awaits.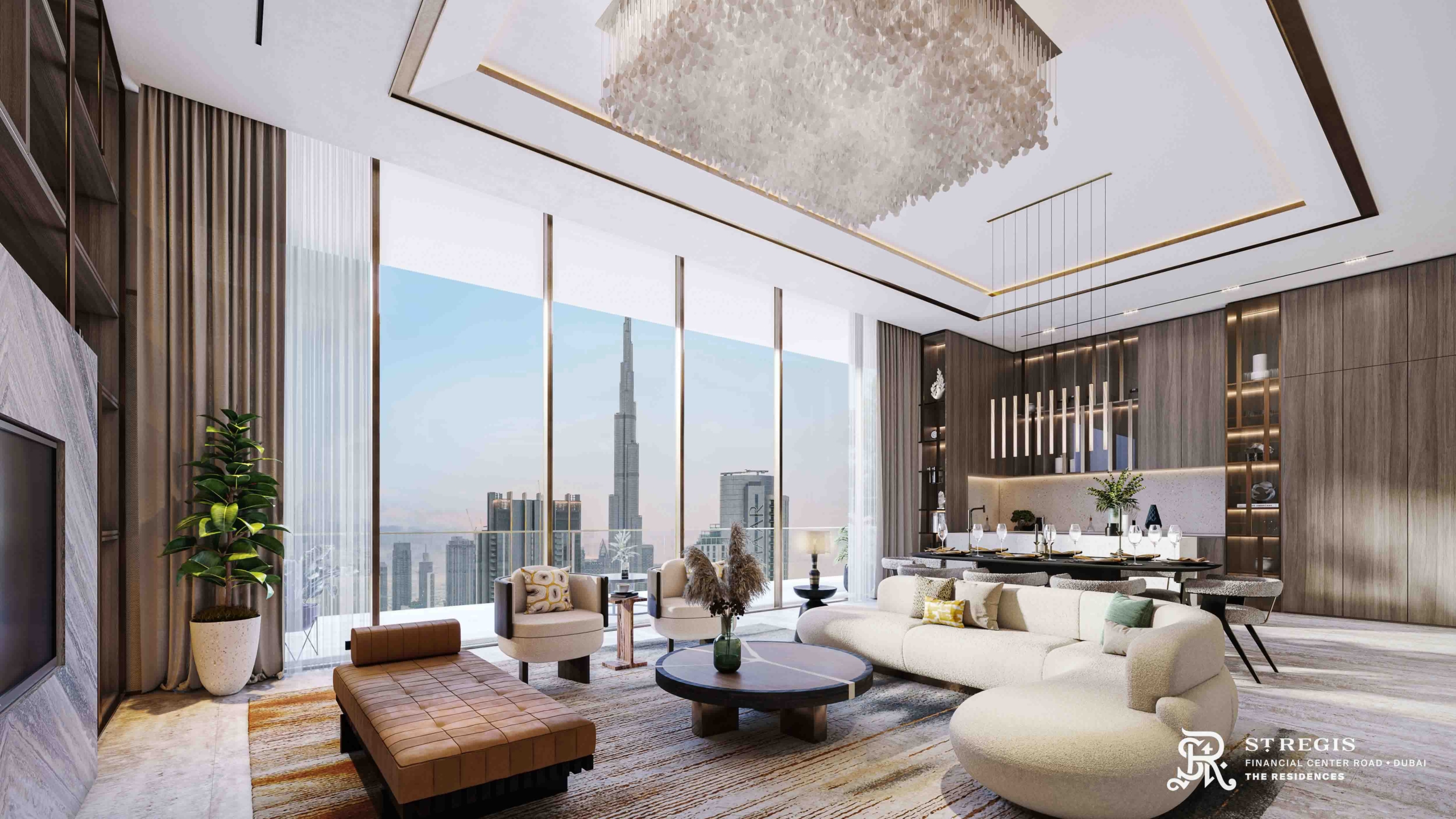 Original Modern Meticulous
Designed with maximum comfort in mind, The Residences offer spacious layouts with stunning 360 views. Modern, high-quality design and an array of luxurious amenities enhance a healthy and fulfilling lifestyle in Dubai's most prestigious and vibrant community. The units have carefully curated, timeless finishing that epitomize the ultimate elegance.

St. Regis has always been a name synonymous with distinction that continues to redefine luxury through an incomparable commitment to the finest personal services and devotion to the standards that have made them the top luxury brand in the world.
Exclusive and Refined Comfort
Explore the largest layouts available on the market and experience the luxury like nowhere before. With only 230 units within the project and one to six residences per floor, this new development is guaranteeing a secluded oasis in one of the world's busiest cities.

Housed within Downtown's newest architectural skyscraper, The St. Regis Residences, Financial Center Road, Dubai represent some of the finest luxury properties in one of the word's most exciting cities. Exquisitely designed and featuring the finest contemporary amenities, these homes epitomize effortless beauty and signature style.
Exclusive and Refined Comfort
The St. Regis Residences, Financial Center Road, Dubai is a world of their own. Anticipating your every need, the amenities are envisioned to provide the best quality of life, all under one roof, all with a personal touch of hospitality that reflects the history of one of the most influential brands in hospitality. Five star service, at your address.

Made for unforgettable moments, wide array of amenities were created to bring joy to every resident. Whether is peacefully reading a book in the library, enjoying the sunset on the pool on the 46th floor, playing padel tennis with friends or having a spa day, one thing is sure: impeccable amenities will provide a privileged sanctuary known only to your fellow residents.
Developed for our luxury Residences owners, this recognition program provides not only a guaranteed room rate savings at hotels within the St. Regis brand, it is also complemented by various amenities and services during their stay. Once a purchaser has paid a non-refundable deposit and passed through the real estate rescission period, they can be enrolled in The Hotel Reservation Service. Residents are presented with a personalized card and a summary of benefits.

The Hotel Reservation Service Program Includes:
● 10% off regular room rate
● Upgrade at check-in, based upon availability
● Breakfast for two, daily
● AM & PM checkout, based upon availability
● A welcome amenity and note from the hotel's General Manager
● A special additional hotel amenity, usually food and beverage or spa credit
● Complimentary basic high-speed wireless internet access